14 Mar 2020
Is Singapore A Haven For Cryptocurrency Startups?
Singapore has seen in the past years an economic growth that has benefited many of its residents since it has encouraged people to do business.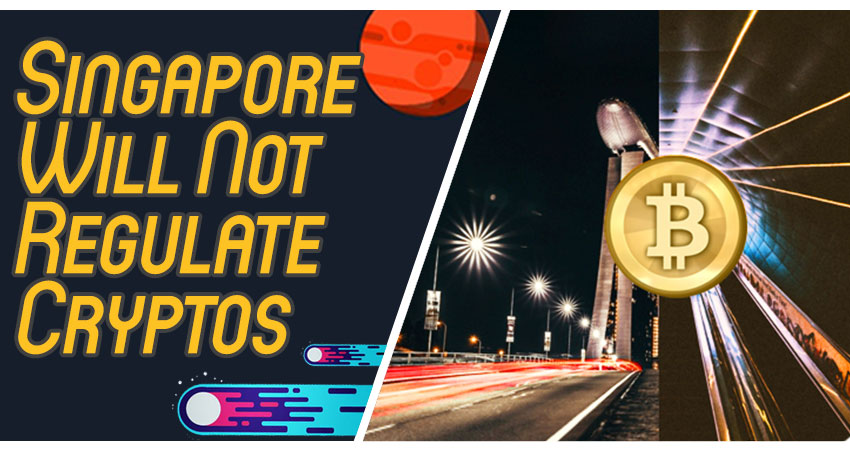 Singapore has seen in the past years an economic growth that has benefited many of its residents since it has encouraged people to do business.
It's a small island nation that suffered economic issues before, but now it has become the world's best place for startups and people looking for starting a business, and the best part is that it is also friendly with the Blockchain technology and cryptocurrencies are not banned there.
This has attracted a lot of business owners who are looking to launch an ICO within South East Asia but that are having trouble in other countries because of the restrictions.
Why does the ICOs are on the rise in Singapore?
Unlike many other countries, Singapore's MAS (Monetary Authority of Singapore) has decided to encourage the adoption of Blockchain technology, and they've regulated effectively so people see in cryptocurrencies the trust that they're looking for.
Many startups have launched ICOs and have raised the money they needed to run the business, so they find in this country the investment by taking advantage of the technology.
But, why is Singapore so attractive for visionaries, entrepreneurs, and experts? Thanks to its free-market economy and investor-friendly laws that make people bet on this new technology.
Attractive tax framework
Singapore offers low tax rates for businesses in general, so the same applies to the startups that are looking for growing financially.
Even some small businesses that do not earn SDG$500K can be tax-free, so this is very attractive for the people who are looking for getting their business off the ground without having to worry about taxes.
Fewer regulations
The country has created a regulatory framework that benefits many entrepreneurs and investors, and in comparison with other countries, it's very supportive and minimal. This made that many companies have decided to integrate the cryptocurrencies within their normal operations.
Easier to start a company
In comparison with other countries, Singapore offers many benefits for startups, and this is why it has become one of the fastest-growing markets in the world.
The ease of doing business is something that makes this country a great place to start or to launch an ICO, so people from different countries see in there a great opportunity to get investment using Blockchain technology and cryptocurrencies.
Another great advantage for businesses in Singapore is that a new startup can apply for several government grants since the country highly supports Fintech startups and innovation, so it regularly looks for funding small and medium-sized businesses.
Government's interest in crypto
The interest that the government shows in favor of the Blockchain technology makes it a good place to launch an ICO since it has encouraged innovation and is open to discussions regarding the topic.
The Singapore Government even has stated that is planning to launch a tokenized Singapore Dollar, so this all causes the Blockchain community to grow rapidly.
This means that many entrepreneurs will find in this country a very financially supportive government that encourages people to innovate with cryptocurrencies, so you'll see conventions and events that will inform everyone regarding this matter, which proves transparency and gives trust to business owners.